The End Time Church and World Outreach Blog
We Christians should live with an attitude of serious prayer, 1 Peter 4:7 says that "The end of all things is at hand" – that is talking about our mortal lives, and of all the joys and sorrows, good and evils connected therewith, and so of all our wrongs and sufferings. We must give ourselves to serious prayer as we see the weight of eternity rushing towards us, we dare not take the need for prayer lightly.
James 5:16-18 says "Confess your trespasses to one another, and pray for one another, that you may be healed. The effective, fervent prayer of a righteous man avails much.  Elijah was a man with a nature like ours, and he prayed earnestly that it would not rain; and it did not rain on the earth for three years and six months.  And he prayed again, and the heaven gave rain, and the earth produced its fruit."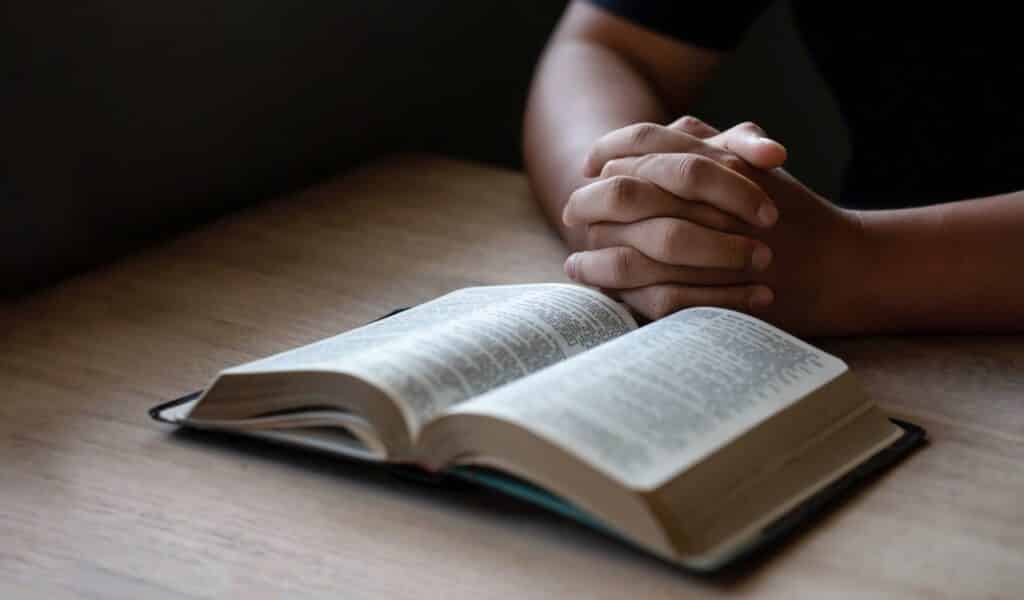 The Effective Fervent Prayer
The effective and fervent prayer it's a word and promise based prayer
We should take a lesson from Elijah's prayer and not be discouraged while waiting for the answer to our prayer. God specifically told Elijah, that He would send rain on the earth,
(I king 18:1). That is a sure promise from God to Elijah. But look at what Elijah did after God had already assured him of the rain: (1King 18:42-44) "So Ahab went up to eat and drink. And Elijah went up to the top of Carmel; then he bowed down on the ground, and put his face between his knees to pray, and said to his servant, "Go up now, look toward the sea."
So he went up and looked, and said, "There is nothing." And seven times he said, "Go again."
Then it came to pass the seventh time, that he said, "There is a cloud, as small as a man's hand, rising out of the sea!" So he said, "Go up, say to Ahab, [j]'Prepare your chariot, and go down before the rain stops you."
Lessons from Elijah in (1 Kings 18)
These lessons can help encourage you when you feel like you've been waiting for God and praying for intervention, but the answers haven't come yet.
Listen and Follow God's Instructions while You Wait on God
Elijah was listening to God when he was told to tell the King there would be no rain and continued to listen when it was time to tell the King the drought was over. He was listening and willing to follow God's command.
It takes time and practice to listen to God. You can only listen to God's leading if you spend time with Him, searching through the Bible for promises that He will hear and answer your prayers. And then wait for God by faith to answer your prayers.
Elijah claimed God's promise of rain, so he had faith to continue praying for that promised rain. As you pray for specific situations, look for those promises of God and claim them as you pray. You know that you are praying for God's will.
Stand for what is right while waiting
Though, we don't instantly see the manifestation to our prayer, we should continue to stand for God before the people.
Because of Elijah's faith and trust, he was able to stand up for the right and bring the nation of Israel back to an awareness of God. In this end time, it is very crucial to continue to declare the truth and the love of our Lord Jesus Christ to this generation boldly, without fear. We can only do this by spending time with God in prayer and in His word and by living holy and righteous lives.
Keep praying consistently while you wait
The Bible says, "pray without ceasing, for this is the will of God in Christ Jesus concerning you". (1 Thes. 5:17-19)
Elijah spoke to his servant in faith when he asked him to look for the cloud and then asked him again, six more times as he was praying. He was not discouraged when the answer didn't come right away, because God had already told him that the rain would come, and He believed Him, just like we can stand on the promise of God in the Bible for any situation in our lives today. The Bible says that "whosoever believes on Him shall not be ashamed. (Romans 10:11). And also, it says that 'Indeed, none who wait for you shall be put to shame" (Psalm 25:3)
Prayer is a skill that we should all learn as the body of Christ. The word of God exhorts that "supplications, prayers, intercessions, and giving of thanks be made for all men, for kings and all who are in authority, that we may lead a quiet and peaceable life in all godliness and reverence. For this is good and acceptable in the sight of God our Savior, who desires all men to be saved and to come to the knowledge of the truth. For there is one God and one Mediator between God and men, the Man Christ Jesus, who gave Himself a ransom for all, to be testified in due time" (1 Timothy 2:1-6)
We must give ourselves to watchful prayer, primarily having our hearts and minds watching and ready for the return of Jesus Christ. But this also means watching ourselves and watching this world, measuring our readiness for Jesus' coming, because He is not coming back to a prayer less Church, but to one that is operating in close partnership with Him in intercession for the end time harvest.